Voxintech Ultrasonic Transparent Label Sensor in Yemen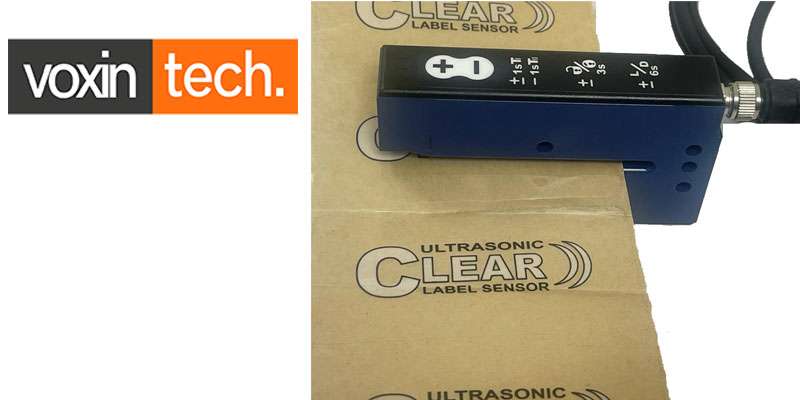 Voxintech Ultrasonic Transparent Label Sensor Manufacturer & Supplier a smart sensing distance sensor, Voxintech Sensor is a Best Quality with better performance in Industrial labelling Machine Industrial Packaging Machine and all Pharmaceutical Labelling Machine Sensor, this sensor improve all technology of machine and make Easy & better for work faster, and also improve technology faster than traditional label sensors in Ordinary paper label, its Works on perfect Accurate on Labelling machine Sensor. Labelling Machine or Pharmaceutical Labelling Machine Totally Depend on the Transparent Label Sensor for work fast and properly, its helps to know where is label material is moving through the gap and control over the material is available or not. So that Voxintech Transparent Label sensor is a best Ultrasonic Transparent Label Sensor for more Accuracy and Reliable.
Features of Voxintech Ultrasonic Transparent Label Sensor
Sensing on Label :- Ultrasonic Transparent label Measuring Thickness change between the label and material.
Machine Friendly :- This Sensor Works properly and help the machine easy to work properly for transparent labelling, Its work on machine friendly .
High Performance :- Hight Speed Sensor for best Performance, its work done quickly and reliably other brands sensor.
User Friendly :- This Sensor Easy to Install with Simple Instruction, Voxintech Transparent Label Sensor setup is fast & Easy and automatically adjust Sensor.
Low Maintenance :- Voxintech Ultrasonic Transparent Label Sensor is a one time Sensor with low Maintenance and Affordable.
Benefits of Voxintech Ultrasonic Label Sensor :-
Work on Transparent Label
Work Faster
PNP NPN both Output Selectable/Configurable
Small Size Easy to Locate.
Durable & Aluminum Material
Mounting Configurable.
One Press Button Setup Sensor.