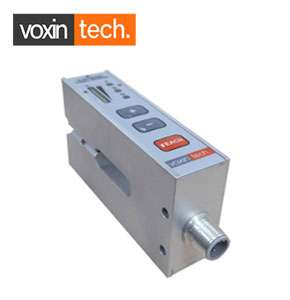 ULS-24B-0162 Voxintech Label Sensor
The Sensor Is Purposed For Monitoring The Position A Trasparent Or Opaque Marker Or Label.Maximum Output Current: 0.1A, Maximum Distance Between Labels: 2.5 mm.
We are Manufacturers,Suppliers,Dealers,Distributors of Voxintech ULS-24B-0162 Ultrasonic Label Sensor in Delhi NCR,Noida,Mumbai,Nashik,Chennai,Bangalore,Kolkata,Pune,Jaipur,Hyderabad,Gurugram,Rajkot Chandigarh,Surat,Gujrat and Ahmedabad.
Buy Voxintech ULS-24B-0162 Label Sensor with Manual, Datasheet, Catalogue, Pdf at Bestprice, we assured to get the best quality durability and performance.
More Information About Voxintech Label Sensor, We are Connect with us on +91 9953039482 & Info@voxintech.com
More Information
Model
ULS-24B-0162
Output
PNP/NPN
Frequency
500 HZ
Dimension mm (WxHxD)
48 mm X 90 mm X 24 mm
Supply Voltage/4A Output
10-30 VDC
Slot Dimension
01MM X 62MM
Connector
M 12 connector (4 pin)
Slot Gap
1 MM
Slot Depth
62 MM
IP Rating
IP 65
Ambient Temperature
+0°C to +60°C
Country Of Origin
Europe
Brand
Voxintech