Voxintech Vibration Monitoring Sensor for Petroleum and Chemical Industry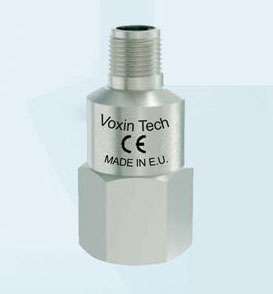 Industrial Vibration Sensor is most Important part of Industrial Machine Plants for Oil & Gas Industry, its Monitoring a Machine for Better Performance and Long Term Processing. Voxintech Vibration Sensor for the Petroleum and Chemical Industry, Voxintech Manufacturer & Supplier of Vibration Monitoring Sensor for Industrial Manufacturing Machine & Plants. Voxintech Vibration Monitoring Sensor is a an dual output 4-20mA Sensor and very low cost you can get Permanent Machine Protection and it is and Metal Body in IP67 and Made in France with best Quality Sensor for Vibration Monitoring in Industrial Petroleum and Chemical Industry, its helps to increase machine work Performance and better life. Vibration Sensor are OEM Supplier and Customer to help a wide range of Petroleum and Chemical Industry for Machine Manufacturer and Heavy Machine Manufacturer in the World. Voxintech Manufacturer & Supplier a Industrial Sensor for Industrial Machine and Application for Heavy Duty, and better life Industrial Machine.
More Information About Voxintech Ultrasonic Label Sensor, We are Connect with us on +91 9953039482 and Email on : Info@voxintech.com
Voxintech Manufacturing a Industrial Vibration Sensor to buy a Best Price in Delhi NCR, Noida, Gurugram, Faridabad, Hyderabad, Kolkata, Mumbai, Pune, Chandigarh, Bangalore, Chennai, Gujrat, Jaipur, Surat, Kerala, Tamil Nadu and Orisha. Voxintech Warrants the equipment for 1 years. Should your instrument require repair, you may contact our customer service representative at info@voxintech.com.