Voxintech Vibration Monitoring Sensor using Food & Beverage Industry
Vibration Monitoring Sensor is an Important Part of Industrial Machine Monitoring and Industrial Equipment, Vibration Sensor is an Electronic device which helps to Measure and Monitoring Vibrating Industrial Machine. Voxintech Vibration Sensor is a best category of vibration sensor that is measure the amount of machine frequency and amplitude, its gives a best performance in a variety of Industrial Application. Vibration Sensor is Measuring device and it Sense the vibration or to movement of any equipment or system at the location where it is applied. Voxintech Vibration Sensor Monitoring in food & Beverage Industry for food & drink processing sector uses a broad range of equipment, production processing includes Mixers, Pump, Air Compressors, Oven and Conveyor are maintain and monitoring all these things Conditions.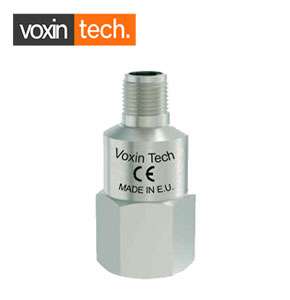 Vibration Sensor Monitoring a important role play and help to Maintaining a industrial plants, conveyors and other line equipment and Vibration Sensors Very Important Component of a Vibration Measuring Tools. Voxintech Sensors 4-20mA Voltage Manufacture a full range of Vibration monitoring Sensor to help your business meet the challenges of Monitoring and Maintaining a wide range of machines used in all the type of Food and Drink Production System. Vibration Sensor for food & Drink Processing, Packaging Machine and Production Machine Depends on a number of factors. Voxintech Sensors are more Reliable and Durable in Industrial Machine Plants Measured and Monitoring Vibration of the Issue.
More Information About Voxintech Ultrasonic Label Sensor, We are Connect with us on +91 9953039482 and Email on : Info@voxintech.com
Voxintech Manufacturing a Industrial Vibration Sensor to buy a Best Price in Delhi NCR, Noida, Gurugram, Faridabad, Hyderabad, Kolkata, Mumbai, Pune, Chandigarh, Bangalore, Chennai, Gujrat, Jaipur, Surat, Kerala, Tamil Nadu and Orisha. Voxintech Warrants the equipment for 1 years. Should your instrument require repair, you may contact our customer service representative at info@voxintech.com.