Vibration Monitoring Sensor for all Machine, Application and Equipment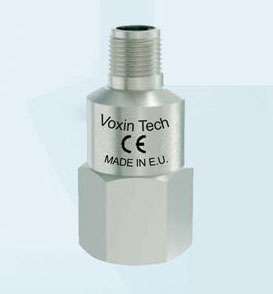 Voxintech Manufacturer and Supplier a Best Category of Vibration Sensor for all the Industrial Application , Machine and Plants. Voxintech Vibration Sensor Measuring and Monitoring in a proper way of Machine, its Monitor all things of Machine Like – Imbalance , Misalignment, Bearing fault, Looseness Etc. Industrial Vibration Sensor is very useful and important tool for all Industrial Application and Machine. Vibration Sensor helps a Machine for best performance and Long Life without facing any big Problem, its alarm before anything wrong or any type facing Issue, In a Simple word Vibration Sensor is a Monitoring all the Heath and Condition of Industrial Machine and Industrial Application in Industrial Plants.
Vibration Sensor best way to Predict a to know our Machine & Equipment Heath & Condition ,So that our Sensor is a Proper way to Predict a Machine Breakdowns and Harmful breakdowns in Industrial Machine and Plants. Voxintech Vibration Sensor is a very useful for all Industries and Application. The application of vibration sensors ranges from different industries. Many different types of Industries use the Voxintech Industrial Vibration Sensors for measuring different parts of the machines.
Benefits of Vibration Sensor
Voxintech Vibration Sensor is Applicable for all Industrial Machine and Equipment.
Voxintech Vibration Sensor is proper Measuring and Monitoring Machine in Industrial Plants.
Proper Vibration Measuring Sensor for all Industrial Plants and Machine Equipment.
Vibration Sensor is used for measuring vibrations in mm/second (Vibration Velocity)
Voxintech assured best performance & quality of the sensors, and also called a Machine Friendly.
Cost effective Sensor for all Machine and Equipment for Life Long and Better Work Performance.
Our Vibration Sensor Monitoring and Checking Overall Plants or Equipment Condition.
Our Industrial Vibration Sensor Used In :-
Vibration Monitoring Sensor for Cement Industry or Cement Plants
Vibration Monitoring Sensor for the Oil & Gas Industry and Plants.
Vibration Monitoring Sensor for the Petroleum & Chemical Industry and Plants.
Vibration Monitoring Sensor for Food & Beverage Industry and Plants.
Vibration Monitoring Sensor for Metal Industry and Plants
More Information About Voxintech Ultrasonic Label Sensor, We are Connect with us on +91 9953039482 and Email on Info@voxintech.com
Voxintech Manufacturing a Industrial Vibration Sensor to buy a Best Price in Delhi NCR, Noida, Gurugram, Faridabad, Hyderabad, Kolkata, Mumbai, Pune, Chandigarh, Bangalore, Chennai, Gujrat, Jaipur, Surat, Kerala, Tamil Nadu and Orisha. Voxintech Warrants the equipment for 1 years. Should your instrument require repair, you may contact our customer service representative at info@voxintech.com.