Voxintech Vibration Monitoring Sensor for the Cement Industry
Voxintech Vibration Monitoring Sensor for the Cement Industry for using accelerometers and 4-20 mA sensors for condition monitoring in cement manufacturing plants is proven to maximize operational uptime and minimize maintenance costs. Detecting and preventing unexpected machine failures is a priority. Vibration monitoring helps establish machine baselines, allowing trend histories of key components. This provides a cost-saving, reliable choice for maintaining components, extending equipment life and maximizing operational efficiency.
Voxintech Vibration Sensor is a Master of Machine Health and Condition Monitoring in Industrial Plants and Cement Industry & Plants. Vibration Sensor helps to Increase a machine life and Products better that allow you to have everything under control in Cement Industry. Cement Manufacturing is one of the most Demanding Industrial Machine can use a Vibration Sensor for condition monitoring and machine monitoring and maintaining a wide range of machines used in all types of Cement production systems. Vibration Sensor used in all Industrial Machinery, Application and Industrial Equipment Measure and Monitoring all Condition, its Monitor all things in Heavy Machine and Equipment. Voxintech Sensor are used in all Heavy Machine, Industrial Machine and Equipment.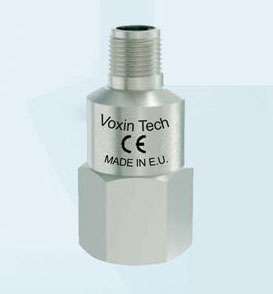 Benefits of Our Vibration Sensor
Low Cost and Low Maintenance
User Friendly and Easy Implementation
Best Alarm Handling and on Time Reporting
Best Machine Handing and Better Machine Health & Life.
Best Vibration Sensor for Cement Industry in Heavy Equipment.
Voxintech Vibration Sensor for all Industrial Machine and Cement Industry.
Quickly and easily identify machinery faults
Misalignment
Contamination
Imbalance
Bearing damage
More Information About Voxintech Ultrasonic Label Sensor, We are Connect with us on +91 9953039482 and Email on : Info@voxintech.com
Voxintech Manufacturing a Industrial Vibration Sensor to buy a Best Price in Delhi NCR, Noida, Gurugram, Faridabad, Hyderabad, Kolkata, Mumbai, Pune, Chandigarh, Bangalore, Chennai, Gujrat, Jaipur, Surat, Kerala, Tamil Nadu and Orisha. Voxintech Warrants the equipment for 1 years. Should your instrument require repair, you may contact our customer service representative at Info@voxintech.com.