Voxintech Transparent Label Sensor in Cuba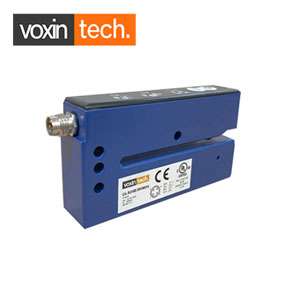 Voxintech Label Sensor is one of the best Sensor Available in this category for Industrial Manufacturing Plants, Transparent Label on Transparent Material Sensor, Object or Label Detection Sensor is 0-3 MM Sensing Distance and 1MM-69MM Slot Depth Detection made in Aluminum Structure or Output is PNP and NPN both and its Made in France, IP65 and IO-Link Capable Label Sensor. Voxintech Ultrasonic Label Sensors can give you best performance with cost effectiveness.
Voxintech Ultrasonic Clear Label Sensor are build using best materials and electronics component to give good life and performance. Voxintech manufactures variety of such sensors for covering most of the applications in the industry for Industrial Label Sensor, Ultrasonic Label Gap Sensor, Ultrasonic Transparent Label Sensor, Ultrasonic Clear Label Sensor, or Label Detection Sensor for Industrial Applications.
Features of Voxintech Ultrasonic Label Sensor
Voxintech Ultrasonic Label Sensor used Multiple Technologies
High Resolution Ultrasonic Label Sensor at the Fastest Speed in any other bands Sensor
Simple & User Friendly Label Sensor
Voxintech Ultrasonic Label Sensor is used for Fastest Setup & Long Term Investment
Voxintech Ultrasonic Label Sensor Ability to Handle wide range of sizes and types of materials