Vibration Sensor for Pharmaceutical Industry in Japan
In Pharmaceutical Industry a wide use of vibration sensor for vibration monitoring.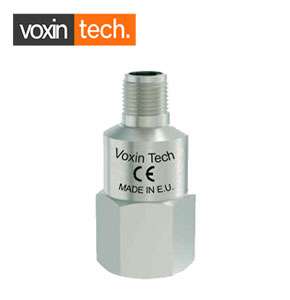 Voxintech Vibration Sensor Vibration monitoring is an essential tool to ensure system efficiency and depends on the precision and repeatability of advanced sensors. Voxintech Industrial vibration sensors, 4-20mA transmitters and loop powered sensors for pharmaceutical systems. At Voxintech Sensorsmanufacture a full range of vibration sensors to help your business meet the challenges of monitoring and maintaining a wide range of plant and machinery, including air-handling units and specialized production machines.
In pharmaceutical production industry, quality control is important. Our Vibration Sensor for plant maintenance and critical role of reliable machine operations for process control and consistent quality levels throughout production runs. Voxintech sensors helps maintenance engineers detect faults, provide early warnings and avoid unexpected pharmaceutical machinery failure. Vibration Sensor is used for machine condition and Vibration monitoring in Pharmaceutical Industry
Special Features of our Vibration Sensor
420mA output loop power accelerometer model
M12 Connector 4 Pin sensor used in automation
IP 69K protection degree
Temperature Output available 10mv/°C
Dynamic (acceleration or/velocity) output available
CE Approvals
Housing Material is Stainless Steel
Pharmaceutical applications using vibration monitoring
Bottle washers, cappers and fillers, conveyor belts
Fans, feeder, gears and gearboxes
Mixers, motors, pumps, vacuum dryers