Vibration Monitoring Sensor for Paper & Paper Industry in Philippines
Vibration Monitoring Sensor for the Paper & Pulp Industry Manufacturing Machine, Pulp & Paper Manufacturing Plants are very useful for controlling the Intense Heat and Caustic Processes, The Pulp and Paper Sector are very Important for Vibration Monitoring Machine because its use abusive Industrial Environment that caustic chemical and has equipment vibration that Constantly Stress. Voxintech Vibration Sensor is a best Quality Vibration Sensor for the Paper & Pulp Manufacturing Machine for Proper Monitoring and Measuring. Vibration Sensor is a properly used for Machine Safety and Condition Monitoring Programs can be used to monitor the vibration of the bearings throughout the plant and improve the Reliability of the overall Process of Monitoring.
Voxintech Vibration Sensors Benefits.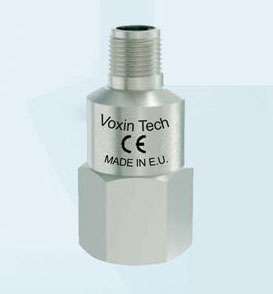 Find a Developing problem that can be repair to increase machine lifetime.
Detect and monitor a chronic problem that cannot be repaired and will only get worse
Its 24/7 Continuous Vibration Monitoring can be use to Predict failures
Used for all Industrial Plants.
Used for Machine and Safety Condition.
Easy to Install
Voxintech Sensor Manufacturing a full Range of Industrial Vibration Monitoring Sensor to Help your Business meet the Challenges to Monitoring & Maintaining a wide Range of Pulp & Paper Industry, made in Stainless Steel ,Protecting Rating on IP67 and Ambient Temperature is -55°C to 120°C, Our Pulp & Paper Industry are use Different Sensors but a Vibration Sensor Plays a Important Role for Machine Safety and Monitoring all the Condition of Machine, Vibration Sensor is a help to grow your Business to Maintain a Machine and Manufacturing a wide range of Production, Its maintain Machine Health & Condition.