Vibration Monitoring Sensor for Mining Industry in Bhutan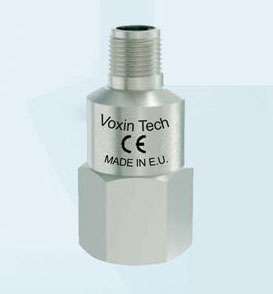 Voxintech Vibration Sensor Detect all the Faults of Machine, Prevent Damage and Avoid Costly Defect of the Mining Machine and Heavy Equipment, Vibration Sensor Detect and Analysis an Important component of Mining Industry or Industrial Mining Machine for Mining Equipment Monitoring and Protection Solution. Its used for Safety Reasons of Machinery, Vibration Sensor for Used for Monitoring a Heavy Machine and Heavy Equipment to Prevent Costly Damages and Avoid Breakdowns.
Voxintech Vibration Sensor is Best for all Industrial Plants, Industrial Application and all Industrial Heavy Machinery and Heavy Equipment. Our Sensor Monitoring Machine Condition, Heavy Motors, Mining Equipment, Gear Boxes, Crushers, Conveyors, Draglines, fans, Gearboxes, generators, Motors, Pumps and all Heavy Equipment. Vibration Monitoring has become a essential part of Mining Industry Equipment predictive Maintenance in Mining Machine, its a Valuable tool for Preventing any downtimes and Breakdown. It can also increase Machine life long and help to avoid any Dangerous Failures.
Voxintech Vibration Sensor use for Different Type of Mining Industry
Vibration Sensor for the Surface Mining
Vibration Sensor for the Underground Mining
Vibration Sensor for Placer Mining
Vibration Sensor for High Wall Mining
Vibration Sensor for In-situ Mining
Our Vibration Sensor use of vibration checking gear is commonly more complicated than applications in different Industry. Site conditions, hardware working in Clear applications and different Factors. Voxintech Vibration Sensor range Acceleration and 4-20mA Transmitters is best for Mining Industry and many plants used where heavy machine and Heavy Equipment give you a best result in Proper Monitoring a Vibration and Frequency, Its Measuring a Vibration Level and Frequency Range that and also measured a Environmental Issues such as Temperature and Humidity
Features of Voxintech Vibration Sensor
Measuring Vibration in mm/second (Vibration Velocity)
Temperature Measuring Range in 2°C ~ 120°C
Sensor Frequency is 3Hz to 1000Hz
4-20mA Output Vibration
Made in Stainless Steel
User Friendly and Durable for all Industrial Machine Equipment.