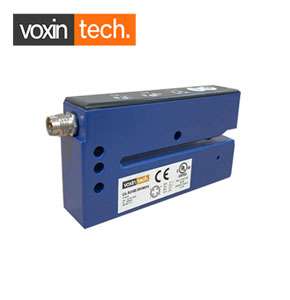 ULS24B360M84 Voxintech Label Sensor
Ultrasonic technology.
Small size easy to locate.
NPN and PNP,LO/DO total configurable.
Width slit detection 3 mm.
Depth slit detection 69 mm.
Maximum frequency 1500 Hz.
Minimum legth of label : 2mm.
Minimum distance between 2 label : 2mm.
We are Manufacturers & Suppliers of Voxintech ULS24B360M84 Lable Sensor in Delhi NCR,Noida,Mumbai,Nashik,Chennai,Bangalore,Kolkata,Pune,Jaipur,Hyderabad,Gurugram,Rajkot Chandigarh, Surat, Gujrat and Ahmedabad.
More Information About Voxintech Label Sensor, We are Connect with us on +91 9953039482 & Info@voxintech.com
More Information
Model
ULS24B360M84
Output
NPN/PNP LO/DO selectable
Slot Gap
3 MM
Slot Depth
69 MM
Frequency
1500 Hz
Sensing Distance
0-3 MM
Ambient Temperature
-20°C to +70°C
Sensor Range
2 MM
Connector
M 12
Material
Painted aluminum structure
Brand
Voxintech
Country Of Origin
France