Voxintech Industrial Vibration Sensor Manufacturer in Bangladesh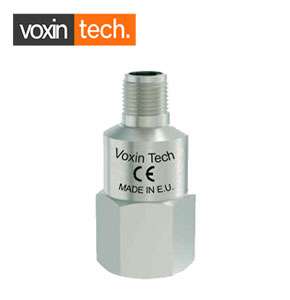 Voxintech Manufacturing a Best Quality of Industrial Vibration Sensor for Industrial Applications with Superior Performance. Voxintech Industrial Vibration Sensor basically used in Motor and we supply 124 DC and its Convert or give a output 420mA Volt and Vibration Sensor Work on Motor Running Process & Vibrating in mm/second. Vibration Sensor all in one Solution for Industrial Heavy Machinery and Industrial Application for Monitoring & Measuring, Machine used long term.
They used for Measuring Fluctuation Accelerations or Speed for normal Vibration Measurement in mm/second (Vibration Velocity), Measurement of Vibration is Complex but Voxintech Vibration Sensor easy to work with best Performance in a variety of industrial Application for increase the performance of the machinery, Range, Accuracy and Environment Conditions and Shape of the Measuring Surface , this is Electronic device in Metal Body and IP 67 and Industrial Plants used a suitable Vibration Sensor or Measurement Solution. Vibration Sensor are used for plants maintenance in Vibrating Monitoring Equipment to find insight regarding equipment or Piping Performance. Vibration Sensor is a Measuring and Monitoring Device used in Rotary Part – Machine, Motors and Machinery Parts.
Voxintech Vibration Sensor can be Measured in three Parts
Acceleration
Velocity
Displacement